Breastfeeding in public is nowadays becoming a norm in society. However, there will still be people who won't feel comfortable with this. All we can say is nobody's perfect and nothing is perfect. Even technology can mess up and require troubleshooting. There'll be haters and there'll be supporters. So what? Your choice is what matters most for you and for your baby. That's all the matters.
Here's some tips for Breastfeeding while Babywearing in public with your baby using our RakuxRaku adjustable carrier.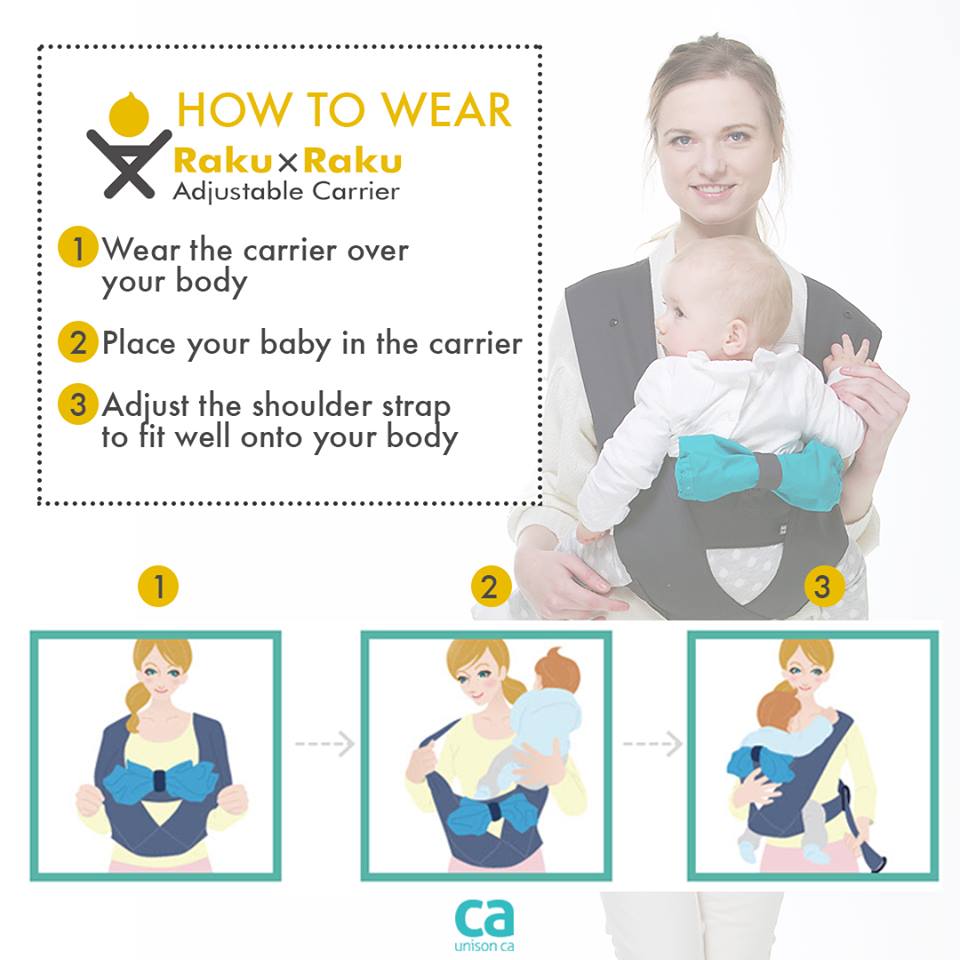 This is one of my favorite carrier because of the design that is comfortable for both mommy/daddy and baby. Especially in Malaysia with our hot & humid all-year-round weather condition; This makes babywearing much more ease and comfortable.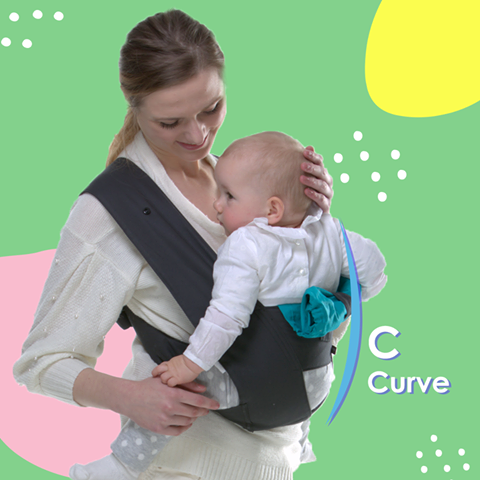 The RakuxRaku adjustable carrier provides a really good C-Curve that is beneficial for baby's spine.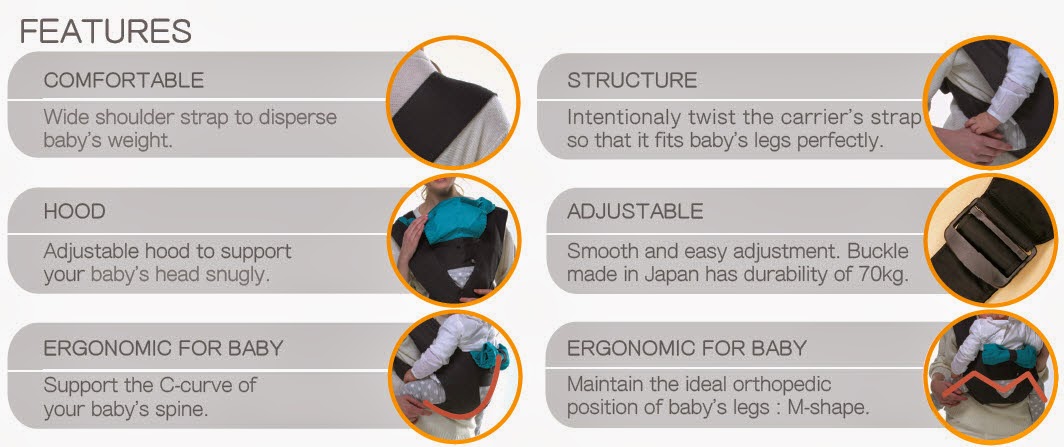 That's not all, here's 3 things to love about the RakuxRaku adjustable carrier.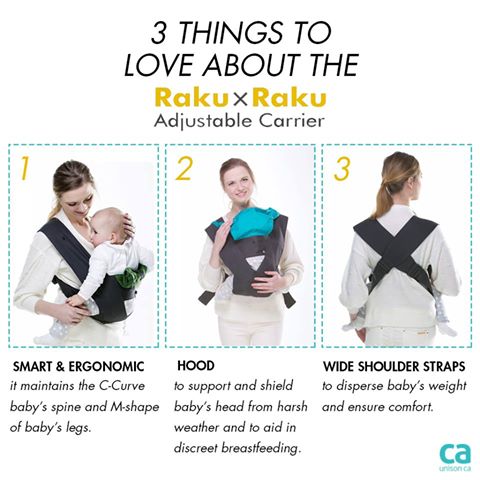 Breastfeeding in public away from prying eyes is not impossible. The RakuxRaku adjustable carrier has a "Hood" to aid in discreet breastfeeding on-the-go which can also be a good support and shield baby's head from harsh weather or when baby is sleeping.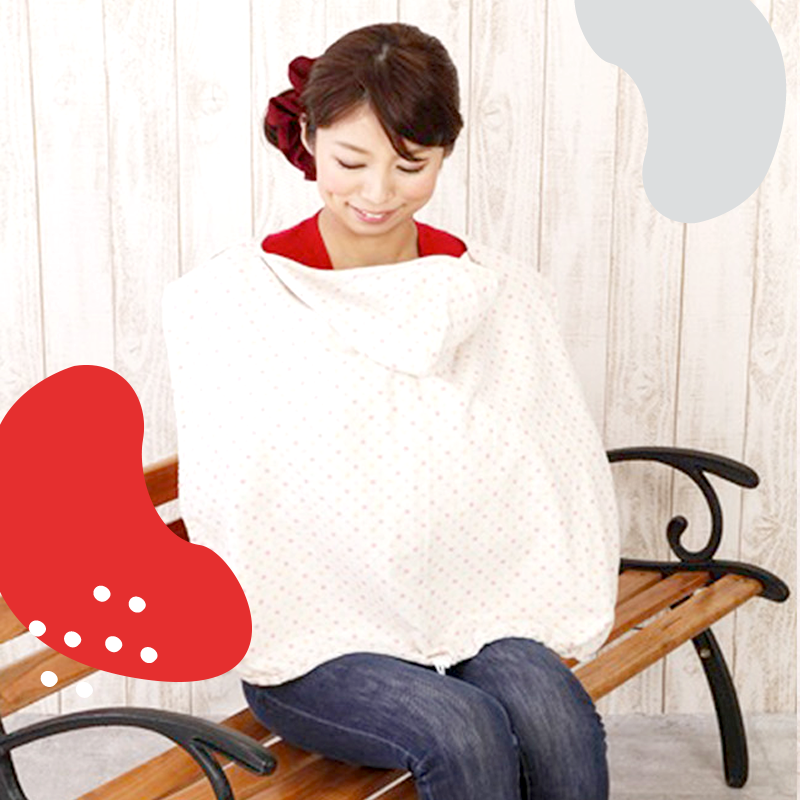 No RakuxRaku carrier? No worries! The Kurumi ket with its multifunctional usage can be used on any other carriers or even without a carrier, you can just sling it around your neck and use the hood to cover you and baby while breastfeeding in public.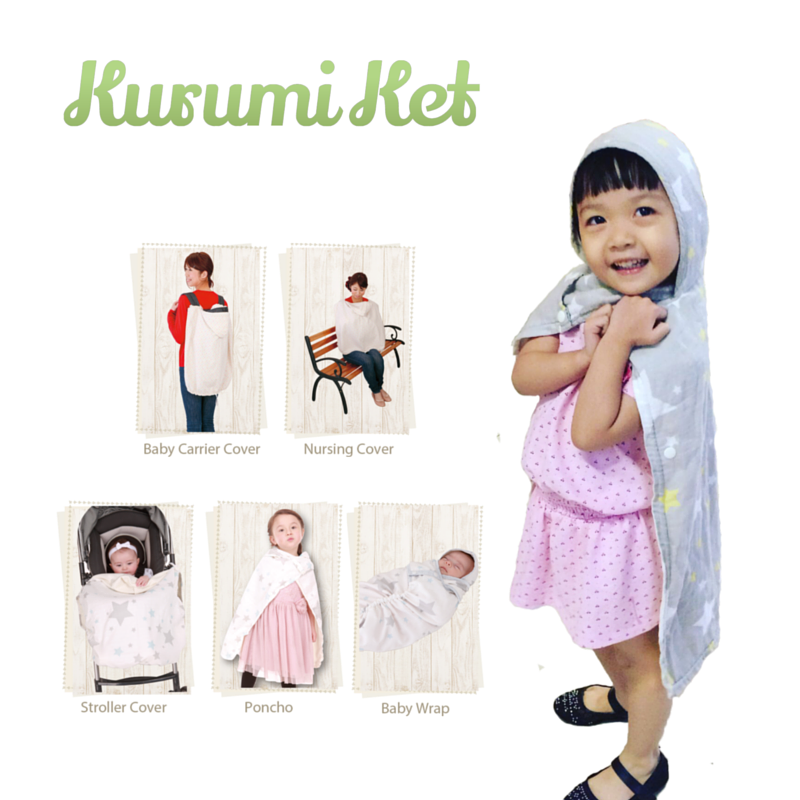 More info on this product here.
If you would like to breastfeed your baby and keep them safe and comfortable with you at all times but don't know how or what to invest in, then try our new service available just for you.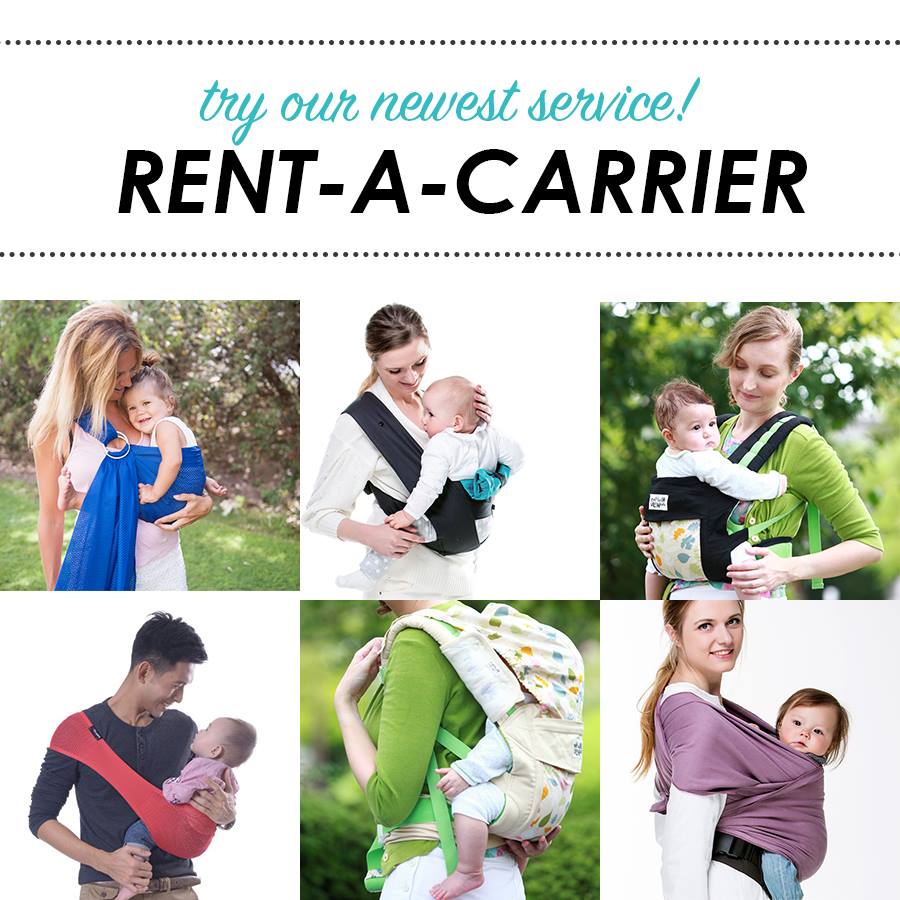 Rent-a-carrier with UnisonCA to experience the joys, ease and convenience of babywearing.
You can even seek advice from our very own baby wearing expert, Mummy Charmaine, on Baby Wearing Advises, Tips & Tricks. If you purchase any babywearing gears from our store at UnisonCA, you are also entitled to a FREE 1on1 babywearing consultation!
For any further enquiries, please feel free to be in touch with us at:
WhatsApp: +6012-5267411
Email: customerservice@unisonca.com