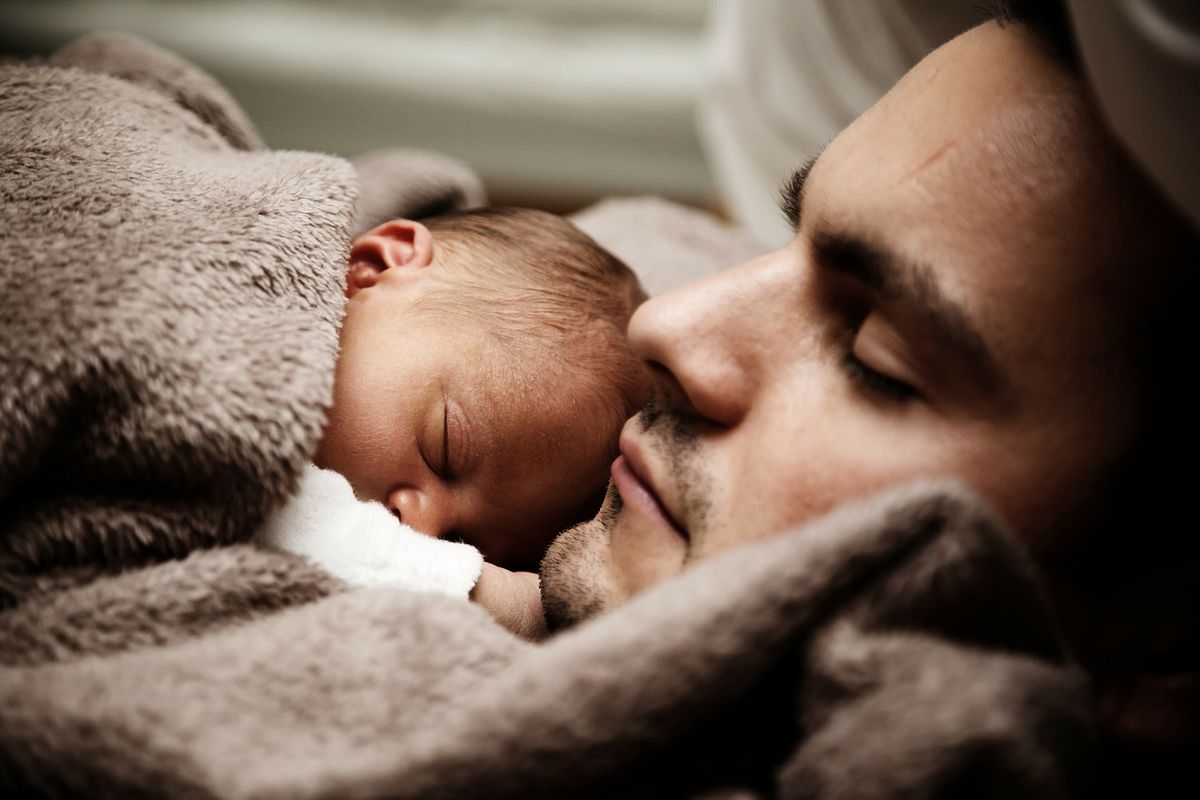 Tips for Daddy Bonding
You may have seen this on several sites all around the web. However, we would like to share some of our favorite tips for Dads to bond with little ones.
1. Skin-to-skin
From the beginning, it is essential for Daddies to have their own skin-to-skin time with their baby. A great start will be from the day that they're born to the first few weeks of the newborn days. However, anytime will be great too! Bonding with your little ones, both physically and emotionally from the onset of parenthood, just as skin-to-skin with moms, is equally important to both parents. There are so many benefits to skin-to-skin with dads, too.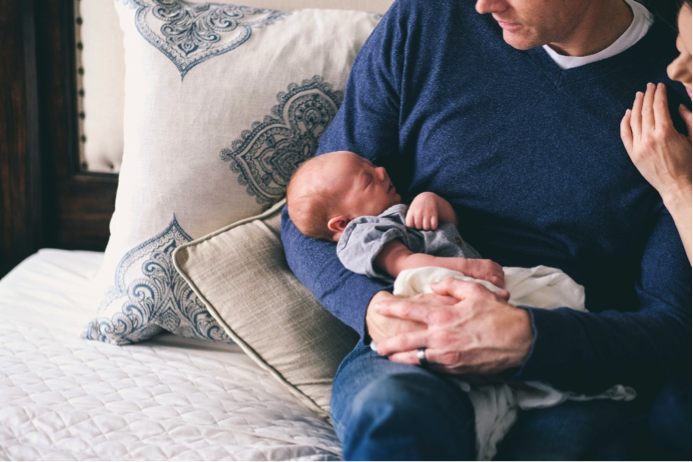 Baby is the happiest when connecting skin-to-skin with mom or dad. Their temperature, heart and breathing rates will be more consistent, and their blood sugar more stable. It also allows the baby to get familiar with your scent and your heartbeat, becoming a soothing beat for the little one. Spend time bonding, lounge around in your boxers and let baby rest on your chest while you're watching TV (just be sure it's not badminton/FIFA—you don't want to startle the baby!). Enjoy skin-to-skin time. Did you know that fathers who engage in skin-to-skin time with their newborns after a cesarean section help reduce the time babies cry?
2) Diaper duty
Mastering every messy detail of the changing table. Change your baby's diapers, and be sure to get lots of gazing and smiles while you're at it. Sure, there's the little ick-factor but diaper duty is also a time to bond. Even though it may be a little smelly, you get to talk to your baby and make silly noises as your baby gets a fresh change.
3) Taking charge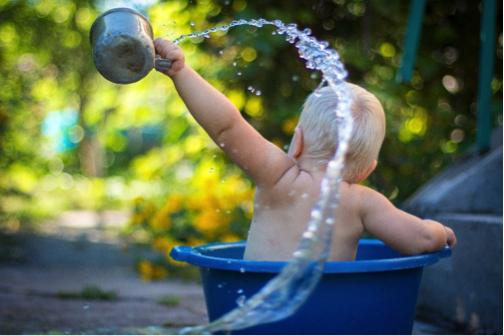 After family dinner, daddy's duty can be spending a little time playing with the kids, gives them a bath and gets them ready for bed time. These are great tips because daddy's time with your lil loved ones is so short during the work week. Take a try at soothing your lil loved ones' tears. Try singing to your baby, walking your baby around, gently rocking, or find the closest pacifier for your baby to suck on. This way, your baby can learn that Mom isn't the only one who can give them what they need.
4) Having fun
You can definitely be the fun guy. Start by just making silly faces that will make your baby glow with a smile. As your baby gets older, try fun games like peekaboo. Also remember to sing songs and read to your baby.
5) Feeding time
If mom is able to pump breastmilk, or if you're formula-feeding, get dad to help with bottle-feeding. He may be the best one for the job, since breastfed babies sometimes smell the scent of milk on mom and may think they need to eat, when really they just need to be rocked back to sleep. When mom is breastfeeding baby, she cuddles close to her chest and baby has a perfect view into her eyes. (Tips: When you are bottle-feeding baby, hold baby in the same position, allowing your little one to gaze up at you.)
6) Babywearing
Make babywearing an enjoyable and comfortable experience for both daddy and the baby. It's probably not surprising that baby wearing is now trending in parenting these days. It's more than just necessity nowadays. Baby wearing gives daddies an extra closeness to their kids since dads' spend so much time away from them during the work week. Babies love fresh air, so take your little bundle for a stroll around the block. Try using a sling or carrier instead of your stroller. This will keep baby close to you throughout the walk. Babies love music and they love to dance. Even when your baby is just a few months old, you can start having dance parties. Turn on some music (or sing a special song) then sway around the room with baby in a stretchy wrap. Get an all-in-one baby carrier that is the most versatile and easy to use by both parents. (Tips: Do ensure that you read up on the proper baby wearing gear for your baby that provides maximum comfort with proper support for baby and parents as well. You can also check out UnisonCA and the range of products available online to suit your baby wearing styles and needs.)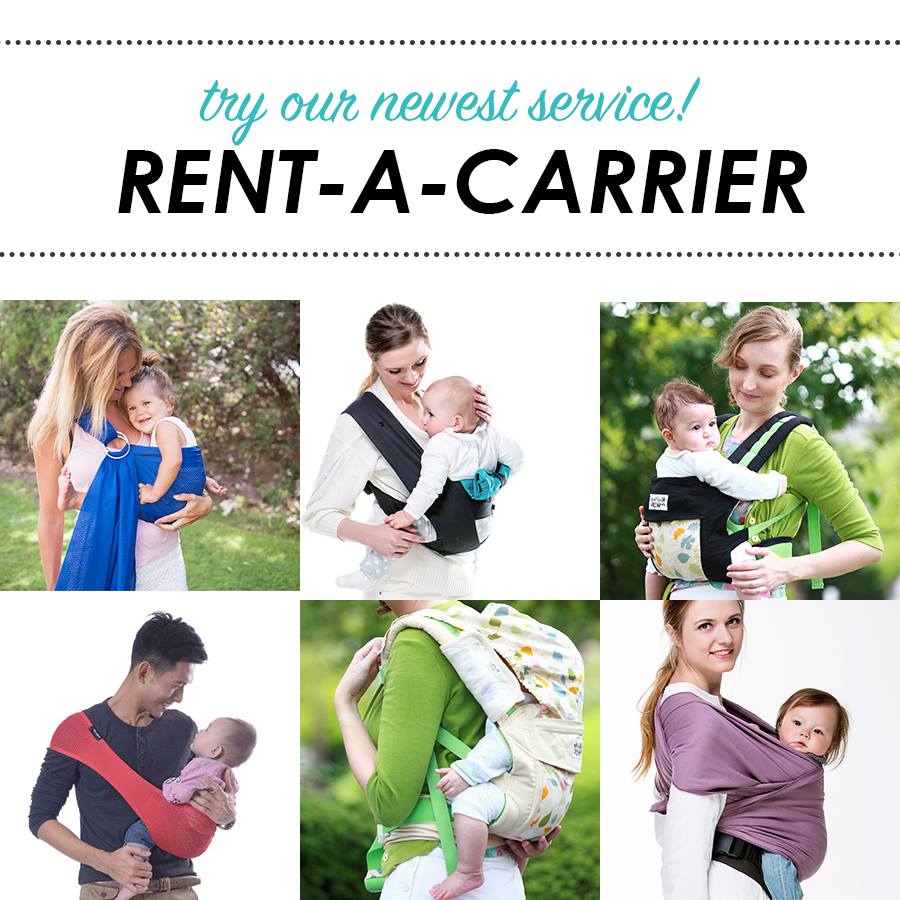 7) Be there for the bad times, too!
Bonding with your baby when he's happy and sweet is nice in theory, but it's not reality. "Bonding is also about when the baby cries". Your ability to contend with challenging moments is crucial to becoming a confident parent, so learn to be fearless in the face of fussiness and unpredictable outcomes!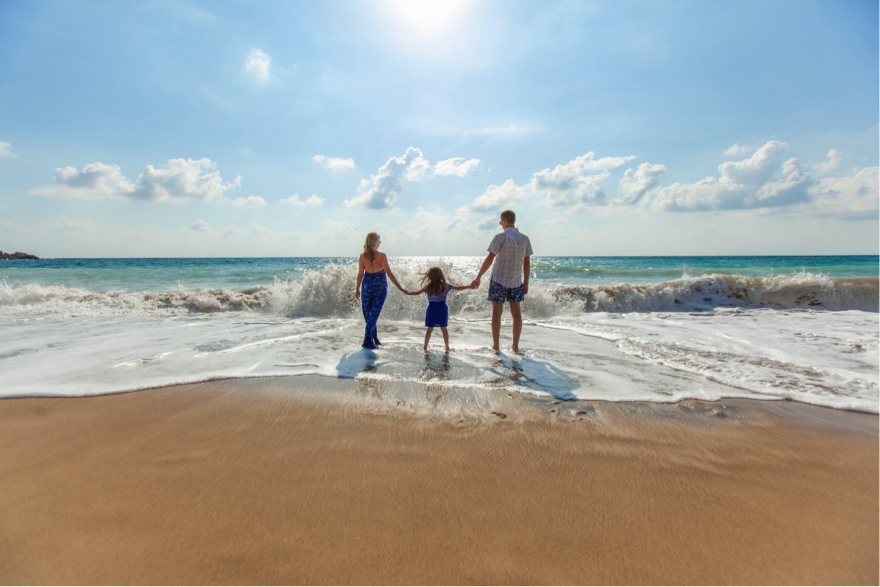 Set aside a regular time for baby, whether it's after work or in the morning. Appoint a special time that's just for you and the little one, so as baby grows, this special bonding time becomes part of the daily routine.