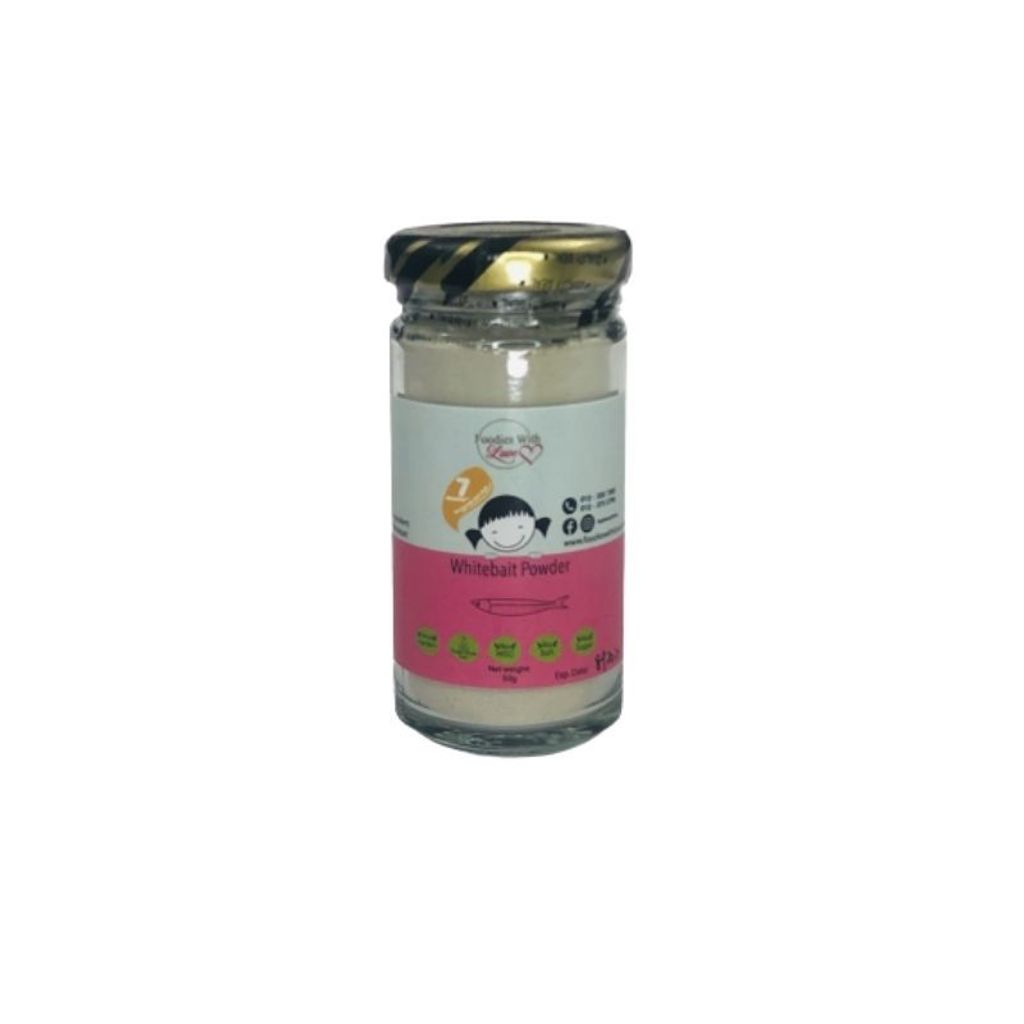 Foodies With Love - Whitebait Powder
Natural seasoning powder is a replacement of MSG for your cooking. It give you the most NATURAL taste to enhance the flavour of your food.

We dried it with low temperature to maintain the nutrients and vitamins in it.

Whitebait is also known as baby anchovies, its consume the whole fish nutrients are higher in calcium, DHA (Omega-3), Protein, Magnesium, Phosphorus. Good for brain development.

Foodies With Love Whitebait Powder
💯 NATURAL
❌ Preservatives / Addictive
❌ MSG
❌ Artificial colouring / flavouring


Suitable for babies 10 months and above.
Store in cool dry place.