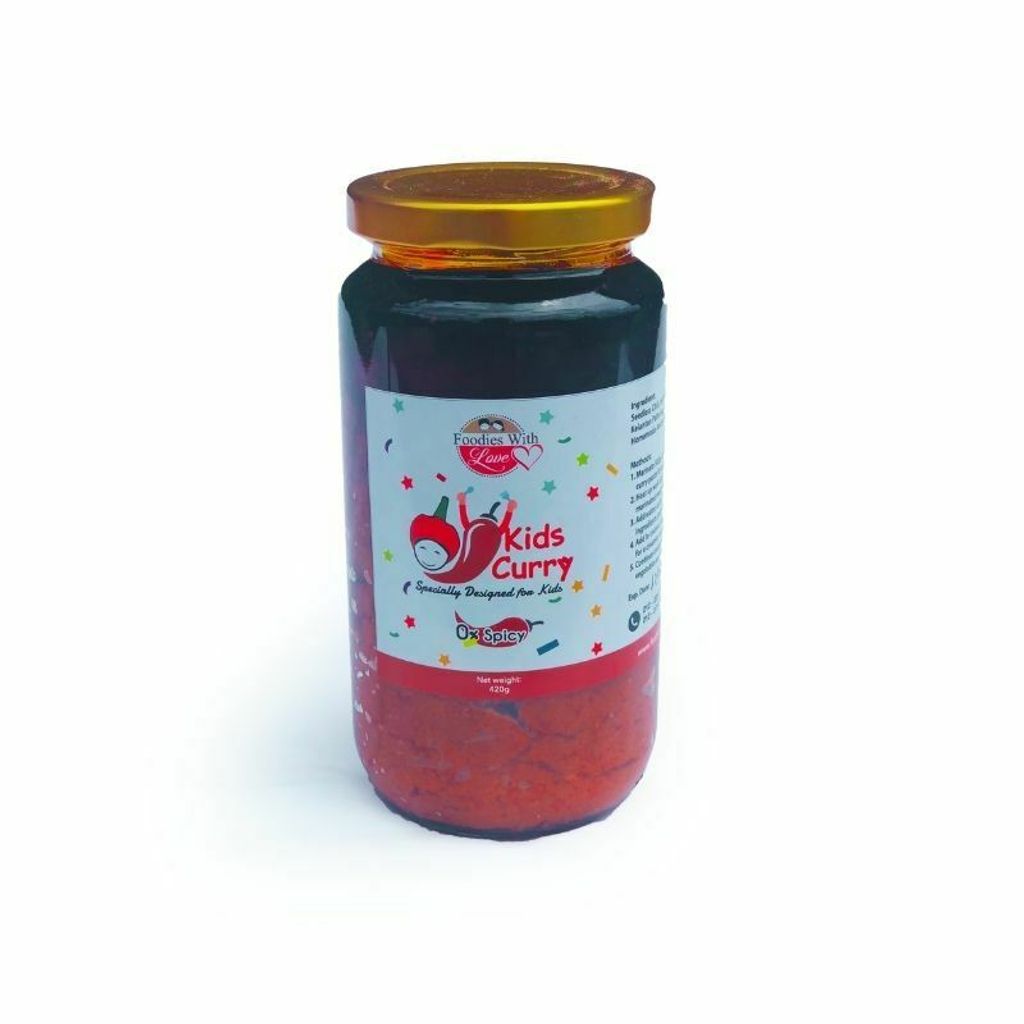 Kids Curry with 0% Spicy (small)
Craving for curry but always no chance to cook it due your kids can't eat spicy?
Don't worry!
Our Kids Curry is here!
it is 220g per bottle.
The colour is HOT RED but it's not spicy at all.
Here's our 0% spicy Kid's Curry for your kids (and you) to enjoy!
Now kids can eat curry without worrying about he hot and spicy sensation.
Ingredients:
Seedless chilies, Indian Mixed Spices, Oil, Kelantan Palm Sugar, Sea Salt, Homemade Anchovies Powder.
Methods of cooking:
1) Marinate 500g of meat with 160g curry paste for at least 30 minutes.
2) Heat up the wok with little oil and cook marinated meat for 5 minutes.
3) Add water, curry leaves and other ingredients (potato, carrot, etc)
4) Add in coconut milk, milk or yogurt for a creamier texture.
5) Continue cooking until meat and vegetables are fully cooked.