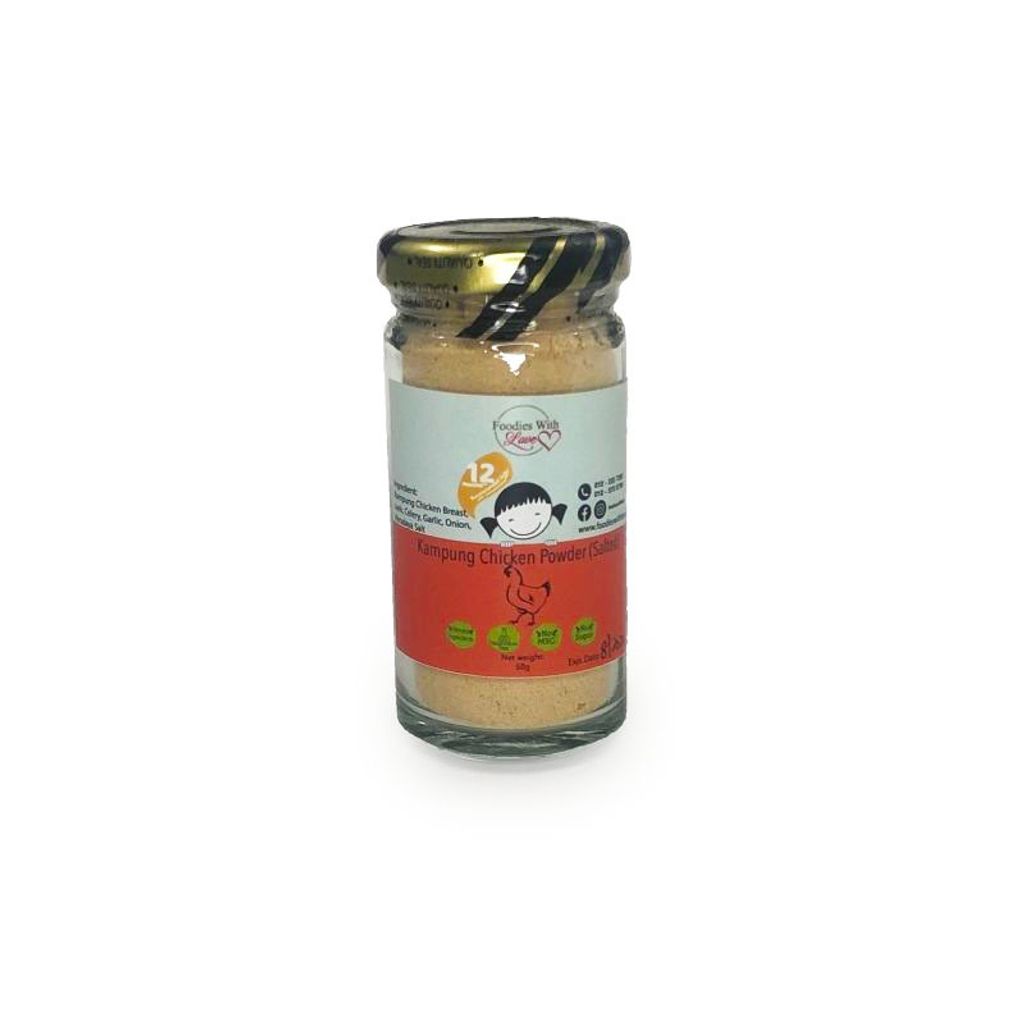 Natural Seasoning Powder
Foodies With Love - Kampung Chicken Powder (Salted)
Natural seasoning powder is a replacement of MSG for your cooking. It give you the most NATURAL taste to enhance the flavour of your food.

We dried it with low temperature to maintain the nutrients and vitamins in it.
Kampung Chicken Breast is a good source of lean protein. It helps in building strong muscles and preserve a healthy metabolism.

We get our chicken supply from Halal Chicken vendor.
Others ingredients in our Kampung Chicken Powder are carrot, celery, leek, onion, garlic and Himalaya salt.

Foodies With Love Kampung Chicken Powder (Salted)
💯 NATURAL
❌ Preservatives / Addictive
❌ MSG
❌ Artificial colouring / flavouring

Why choose salted kampung chicken powder?
- versatile seasoning
- easy storage
- convenient to prepare
- travel friendly
- ready to eat
- increase flavour / aroma for dishes

How to use?
It's an all purpose natural seasoning powder.
Great to use as instant soup base.
Just sprinkle on hot food before serving.
Suitable for marinating.


Suitable for babies 12 months and above.
Store in cool dry place.