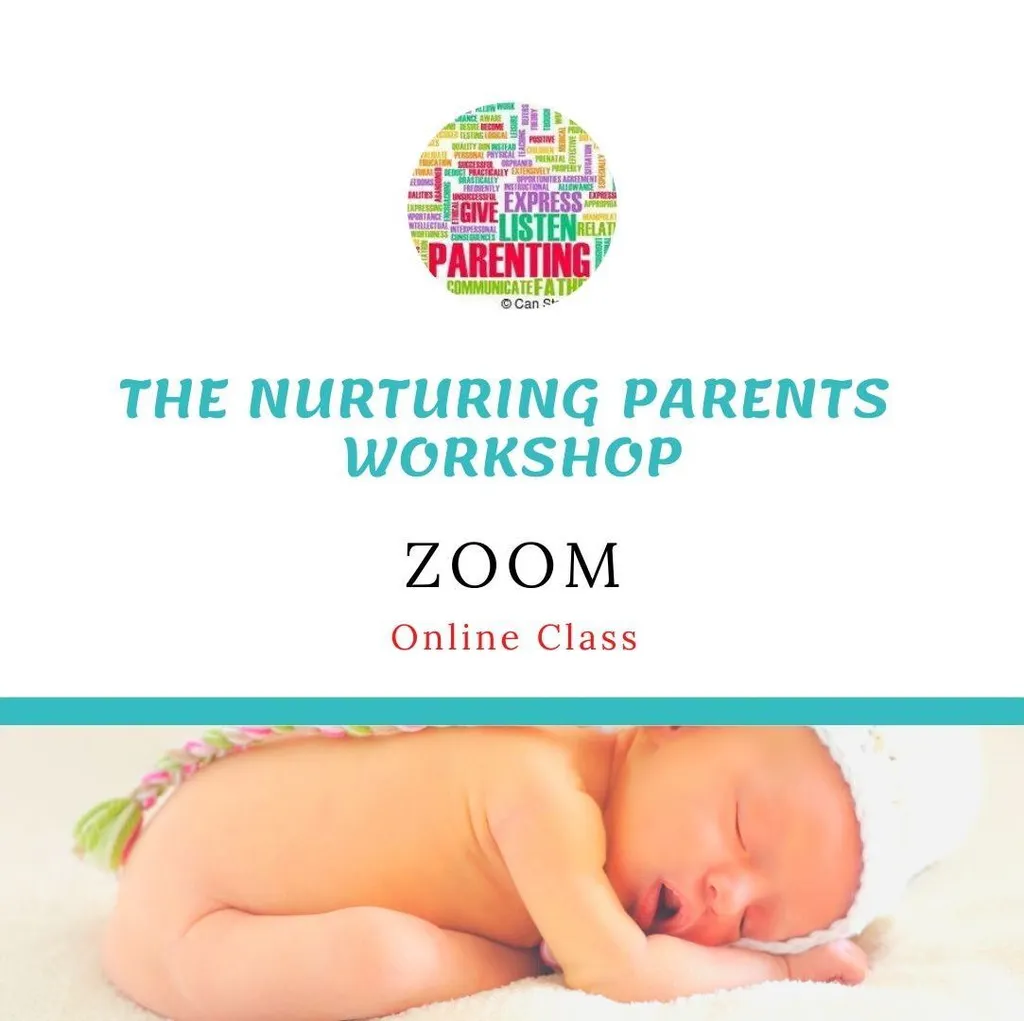 Online Class - The Nurturing Parents Workshop (per couple)
The Nurturing Parents Workshop is designed to teach POSITIVE parenting behavior that would result in an enriched family experience.
Host together by:
Gina Yong, Breastfeeding Consultant
Daphne Lee, Purpleseeds
Patreena Kam, 100cc
Mummy Charmaine, Unison CA
Venue : ZOOM (online only)
***SPOUSE IS FREE***
(not replaceable by another person)
Morning Session 10am - 1pm
1. Nurturing Positive Behaviors in our babies by Gina Yong (Breastfeeding Consultant & Parenting Coach)
• How to have a smarter baby
• Understanding what makes them tick
• Soothing a crying baby/toddler,
• 'Programming babies' brain for optimal positive behavior

2. Baby Wearing made simple by Charmaine Chek (Certified Babywearing Consultant)
• Benefits of babywearing
• How to choose the right babywearing product for you and your baby

1pm - 2pm LUNCH (not included)

Afternoon Session 2pm - 4pm
3. Ready, Get Set, Grow! by Daphne Lee (HypnoBirthing Childbirth Educator, Health Coach)
• What to expect between 0 - 18 months
• What to do for better sleep?
• Keeping your baby/toddler entertained : activity ideas

4. A-B-C of Weaning by Patreena Kam (Children Nutrition Coach and Wellness Planner)
• Easy tips to start weaning
• Food ideas
• Nutrition 101


BONUS Session 4pm – 5.30pm
(The following will happen at the same time. Choose any one demo, or you can try to attend all if time permits)
1. Demo for Babywearing (bring along your baby carriers and your baby, or practice with a doll)
2. Demo for cooking healthy food (depends on the coach)
** Not available for online class.
3. Breastfeeding Consultation (bring along your baby, first come first)
4. Personalized Nutrition Guidance
---
Ordering Process:
Add to cart / Buy Now.
Login / Create an account with us.
Select delivery method, choose

"Pickup"

Choose your payment method.
Click "Place Order Now" and complete your payment.
Instruction email will send to you within 3 working days.
---